The Best Detroit Travel Tips From Our Readers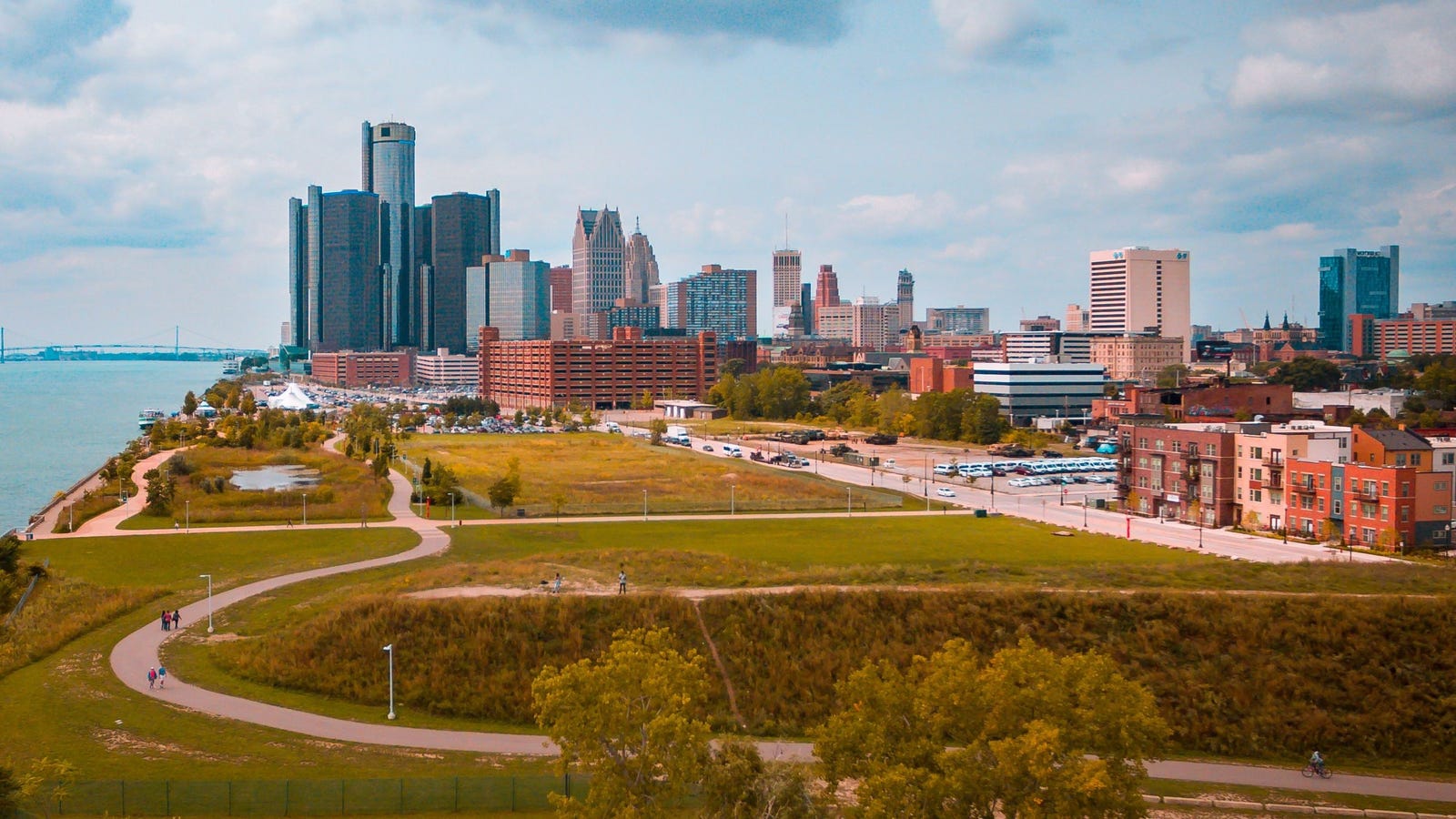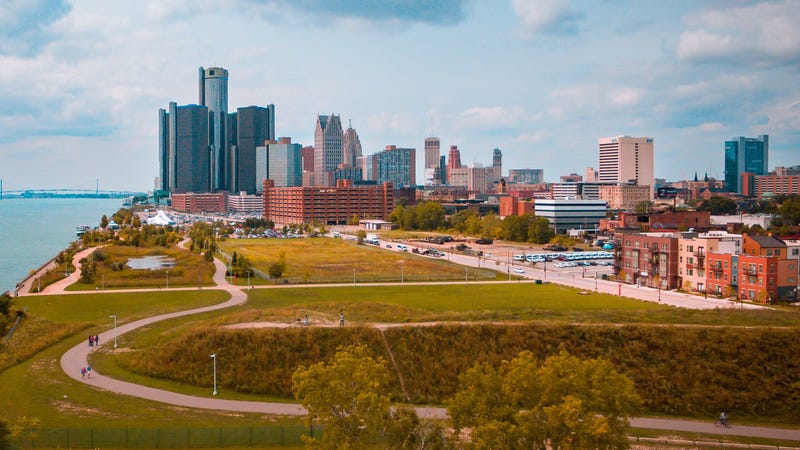 "This is not the Detroit of the 1980s," says D-town10. "You're not going to get shanked or robbed or whatever negativity you've heard about the city. Also, you'll have to excuse the construction going on. We're in the middle of a resurgence!" Let's get into the best responses to our request for Detroit travel tips.

Each Monday on Hack Your City, we ask readers for your best tips on a city: driving tips, restaurant recs, things to do, and any other advice for visitors and locals. Then on Thursday, we present the best comments. We're working our way around the U.S. and around the globe.
Eat and Drink
"More Middle Eastern restaurants than you can imagine of all price ranges. Anything from $3 shawarma sandwiches to multi-course meals depending on the place. Many of the best are in Dearborn (near Henry Ford Museum)."—That one guy who says stuff
"For something delicious and different check out a Yemeni restaurant, like Sheeba on Michigan Ave."—Jerseygirltoo
"If you're downtown, Checker Bar is great. Deluxx Fluxx is the most recent 'cool bar' that's opened."—Flessica Jetcher
"Lots of good beer both in the city itself (Batch, Founders, Eastern Market Brewing, Atwater, Motor City Brewing Works) and the near suburbs (Griffin Claw, Urbanrest, River Rouge). There's a ton more breweries in greater Detroit (Drafting Table and Witch's Hat are some of my favs)."—DuhJango
"I really loved the vibe at the Z Lot and The Belt, which is a parking garage and alley that have been transformed into an art gallery filled with trendy watering holes."—Tamstarz
"Micro distilleries are, I feel, a little more unique to Detroit: Detroit Distillery, Rusted Crow (Steamscicle), Two James (Grass Widow Bourbon), and Valentines (vodka) just to name a few. They are staffed by mixologists who will make you something out of this world with some of their signature liquors. "—Matt

"Food: Shangri-La (Chinese), Standby (cocktails/burgers), Cornerstone (whiskey/gastropub), Bucharest (shawarma), Pop & Offworld (arcade/pizza), Niki's (pizza/Greek), Roast (Michael Simon's steakhouse), any taco place in Southwest, Mudgies (deli/sandwiches)."—D-town10
"If you like Mexican, you have to go to Evie's Tamales. It's in a tiny little Mexican neighborhood right next to the highway. Some of the best stuff I've ever had, from tamales to tacos to steak milanesa. They'll give you free cookies after you eat; if you like them, just head down the street to the authentic bakery that makes them, La Gloria. I didn't get paid for this post, but I wish I had been, in tamales."—WinnieTheWoot

"Evie's will sell you quart containers of their fillings for super cheap. Take home several pounds of their shredded chicken and divide it up into meal sized portions in your freezer."—Quasi Hatrack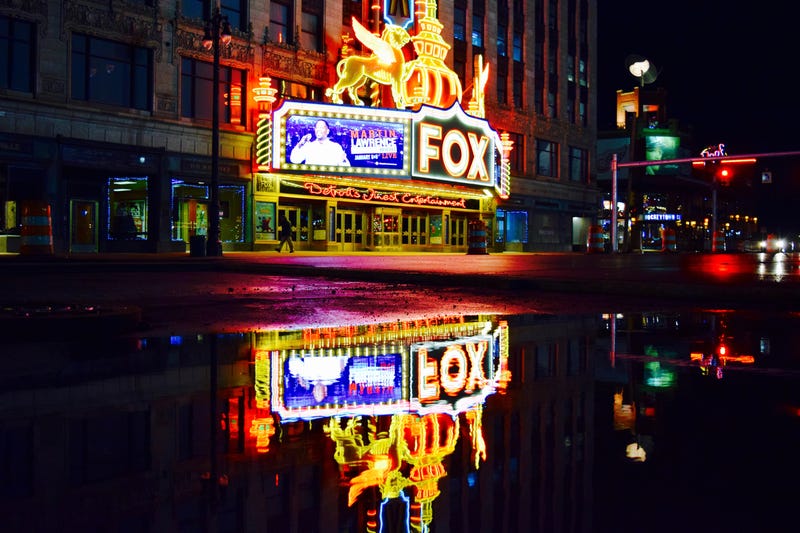 See and Do
"Go to the Detroit Jazz Festival before you die. Great atmosphere right on the water, world class food, world class music, walking down the streets with musicians playing on every corner and the soul of Detroit in full swing is hard to beat."—jesse1235
"The architecture is amazing around here. My favorite theater is the Fox, with its gorgeous ceiling. There's quite a few building tours (free) you can sign up for and look at the art deco. You can even tour the Packard plant (not free) (also, Packard plant has security, so unless you're a die hard urban adventurist, it's hard to get in) (obviously, people have gotten in before)."—sarmckay
"Visit the Motown Museum."—adgorn
"Omg the Rivera murals at the Detroit Institute of Arts!"—AllenaT
Goodnight asks: "Is techno still alive and well in Detroit?" Milky answers: "Very much so. TV lounge always a show. Marble Bar gets some of the best DJs. Leland City Club is where the goth kids go (but it's great). There's often shows at El Club and the Russell Industrial Center. EDM is up in Pontiac at Elektricity. Grasshopper in Ferndale always has a DJ too. Hell, Motor City Wine has a great DJ play for free once a week. And of course Movement, when world class DJs come to Detroit and take over every venue for the whole weekend."
"I'm embarrassed to admit this, but there's a Goop city guide to Detroit and it's actually pretty good. We went to the Old Miami for music, visited Belle Isle, had beer at Batch Brewing, did dinner at Grey Ghost, wandered around Eastern Market on Sat morning, and saw the Heidelberg Project."—witsylany

"Detroit Historical Museum and Institute of Arts Museum: Right across the street from each other, and next to the beautiful city library. Cheap or free admission and inexpensive parking nearby. Learned some interesting stuff about the history of Detroit, military and trading importance, and how all the ingredients came together to be a major city of industry."—Dave
"Greenfield Village is much of the same as the Henry Ford Museum, but outside and can easily eat up another day or two. Thomas Edison's Menlo Park lab, the Wright Brothers' workshop, and more are literally disassembled, shipped, and rebuilt into the world's most historic little theme park."—That one guy who says stuff
"Go to Corktown, Mexitown and Hamtramck."—Milky
"I enjoy strolling around the Hart Plaza area. There are some great sculptures there, including the Michigan Labor Legacy site, a memorial to the Underground Railroad, the Joe Louis monument, the Spirit of Detroit statue, Borglum's (the guy who carved Mount Rushmore) Lincoln sculpture, and the Antoine de la Mothe Cadillac statue."—Jerseygirltoo
"If you like cars, try to attend the Woodward Dream Cruise in August. Image a car show that stretches down Main Street only that Main Street is 20 miles long and four lanes wide."—So Shiney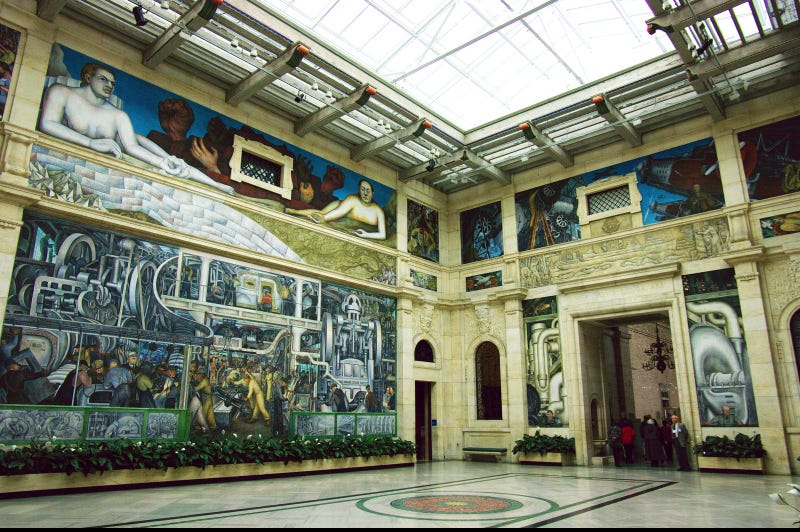 Get Around
"Perhaps it is the population density (still well below what the expressways can manage) or just the history of being the home of the auto, but I love driving in Detroit. Turn the radio up, hit the road and you will never feel more American."—TheMeanestSnowflake
"We're right next to Canada, so be aware of the signs on the freeways, or else you're heading across the river."—sarmckay
"We found the city to be very bikeable. From Midtown we were able to bike all around downtown and out to Belle Island. There were ample bike lanes and traffic was a lot friendlier than what I am used to in my hometown."—J Will
"Parking downtown does suck, but try the casinos. I'm not 100% sure about what drives their free parking, but sometimes it's free, sometimes it's not. Drive by and give it a shot. We've got those damn scooter thingies now, so it's not as hard to get into actual downtown from the outskirts."—CaptainSlooow
"Like most cities, nicer hotels are pricey, but unlike most cities, its actually pretty easy to get to and around the city if you choose to stay outside downtown."—Dave
Check out the original thread for more tips, and leave your own below. Come back Monday when Hack Your City cruises to the Mediterranean.
Hack the Midwest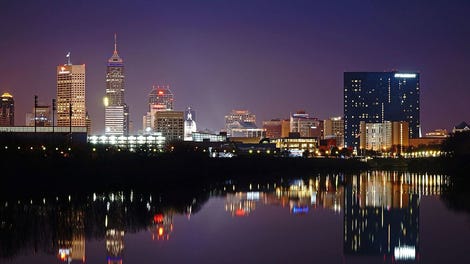 The Best Indianapolis Tips From Our Readers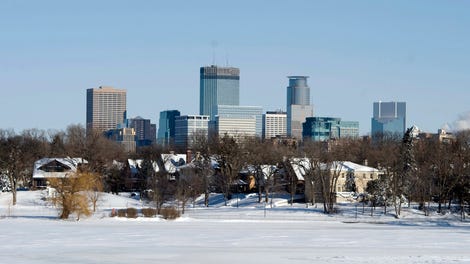 The Best Minneapolis-St. Paul Travel Tips From Our Readers
The Best Hacks for Chicago, According to Our Readers
Article source: "https://lifehacker.com/the-best-detroit-travel-tips-from-our-readers-1829663770"